Skin Care Products
Dermatology & Skincare Arts has researched the best skin care products available. While conducting that research, Dr. Swetha Kandula decided to create our own line of medical grade quality products as well. Browse our skin care product line Allure.
---
Allure
Clear and Brilliant Pads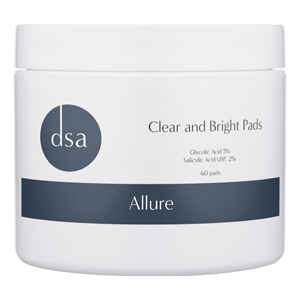 Salicylic acid USP, and glycolic acid are used in combination with hydrating ingredients in these easy-to-use pads to promote exfoliation, control oil, reduce breakouts and clogged pores. They help enhance skin clarity and are pH balanced.
Directions
Wipe the entire affected area with a moist pad one to three times daily. Because excessive drying of the skin can occur, start with one application daily, then gradually increase to two or three times daily if needed or as directed by a physician. If bothersome dryness or peeling occurs, reduce application to once a day or every other day.
---
Age Defense Eye Cream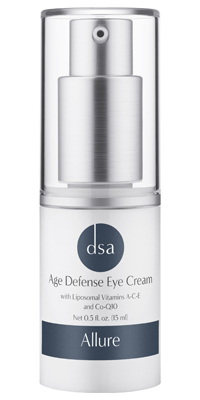 This hydrating formula contains cucumber and chamomile to soothe the skin, while minerals camouflage fine lines.
Directions
After cleansing the skin, apply to desired area once or twice daily, or as directed by your physician.
---
Purity Soothing Cleanser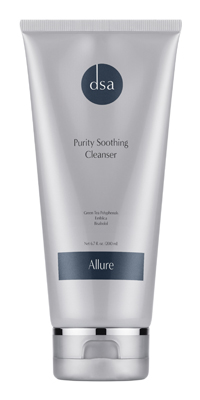 This cleansing formula, rich in botanicals and protective antioxidants, creates a gentle cloud of pearlescent lather that thoroughly foams away oil, debris and makeup without excessive rubbing.
Directions

Wet skin and apply a moderate amount of product. Work up a rich lather and rinse clean with warm water. Use daily or as directed by your physician.
---
Porcelain Perfection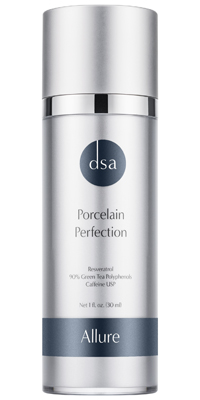 Our Triple Antioxidant Cream combines the power of 90% green tea polyphenols, caffeine USP, and resveratrol to give our patients unprecedented antioxidant protection. This formulation visibly reduces the signs of redness and inflammation, reduces the appearance of fine lines and surface wrinkles and is moisture enhanced with hyaluronic acid. Resveratrol is a naturally occurring antioxidant found in red grapes while caffeine is used to enhance the antioxidant properties of the cream as a whole.
Directions
After cleansing the skin, apply to the desired area twice daily or as directed by your physician.
---
Evening Dew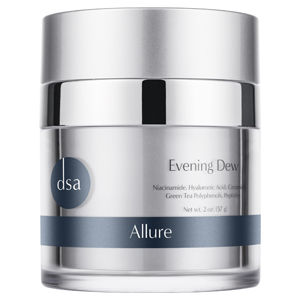 This decadently rich, restorative night cream provides intense moisturization and age defying benefits, nourishing dry skin back to optimum health.
Directions
After cleansing the skin, apply to the desired area (face, neck, décolleté) in the evening or as directed by your physician.
---
Protect and Correct Cream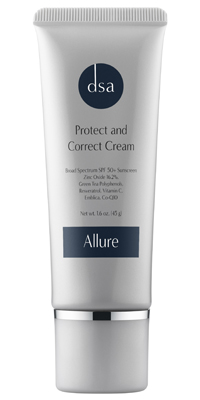 This next generation BB cream provides superior broad spectrum SPF 50+ UVA/UVB protection with a skin perfecting tint that reduces the signs of aging and evens skin tone. Worn alone or under foundation, this matte finish, multi-tasking formula provides all day oil control, antioxidant benefits and gentle hydration for even the most sensitive skin.
Directions
Apply liberally to face and neck and spread evenly 15 minutes before sun exposure Re-apply after swimming, excessive perspiring, or anytime after towel drying. Consult a physician for children under 6 months of age.
---
Renew Glycolic Pads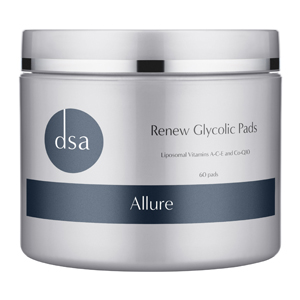 These glycolic acid pads are convenient and easy-to-use as they gently exfoliate, moisturize and assist in the removal of excess oil and residue on the skin. The product also contains antioxidants to deliver additional skin enhancement benefits.
Directions
Remove a saturated pad from the jar and wipe the textured pad over the desired area to be cleansed.
---
Ultra Luxe Facial Cream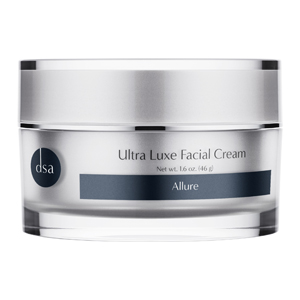 An elegant facial moisturizer with antioxidants that is recommended for all skin types.
Directions
After cleansing, apply once or twice daily.
---
Time Rewind 3x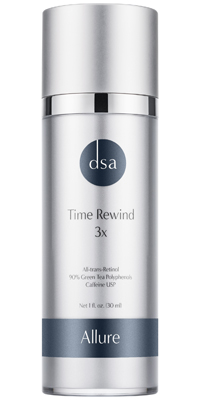 This refining retinol treatment is enhanced with a revolutionary, time-released delivery system along with the antioxidant benefits of 90% green tea polyphenols and caffeine USP to help prevent irritation while efficiently delivering results.
Directions
Avoiding eye area, apply to clean skin once daily in the evening or as directed by your physician.
---
Clarity Cleanser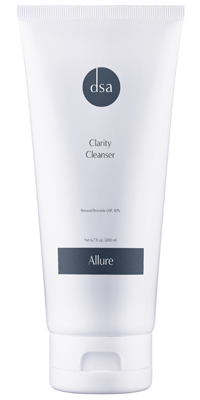 This wash thoroughly cleanses acne-prone skin with a special soap-free cleanser and is fortified with benzoyl peroxide USP, 10% for anti-bacterial protection.
Directions
Shake well. Wet affected area, wash, and rinse well. Use once or twice daily or as directed by a physician. If bothersome drying or peeling occurs, reduce applications. If going outside, use a sunscreen. If irritation or sensitivity develops, discontinue use of both products and consult a doctor.